Festival Entertainment
Concerts free to attend every night. Some nights we feature our Open Air Concert Series. Some of these events require a ticket to enter the tent area after 6:30.
---
Friday, June 3rd, 7pm to 10pm - KONO Nation
This is Free Concert as part of the Apple Dumpling Festival taking place at Truck n Brew.
Welcome to the sounds of KONO NATION! This small but mighty cover band has that talent and sound of bands that have five or six members! Their music ranges from classic to top 40. They travel and perform from California to Key West and have played in almost all the major clubs and casinos on the east coast. Come dance the night away or just hang out and enjoy the music!
Food trucks and bar open at 5:00pm.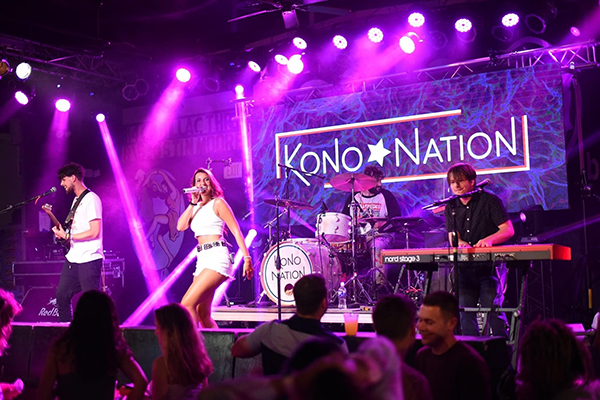 ---
Friday, June 4th - BANDAPALOOZA!!!
Erich Cawalla Music, Anjoli Productions, and Konopelski Katering present BANDAPALOOZA!!!
Join The Uptown Band, The Groovemasters, and Blitz Dynette as they team up to celebrate The Uptown Band's 15th Anniversary BANDAPALOOZA! This year, the event will be held as part of the Truck N' Brew Concert Series at Willow Glen Park, 94 Park Avenue, Sinking Spring PA 19608.
There will be NO reserved seating this year. All tickets are $25.00 each plus small service fee per ticket. Picnic tables will be available for seating under the tent or you may bring your lawn chairs and set them inside or outside the tent.
Doors open at 5:00 PM with Blitz Dynette taking the stage from 6:00 - 7:15, The Groovemasters from 7:45-9:00, and The Uptown Band from 9:30 - 10:45.
Food and drinks are available by Konopelski Katering at Truck N' Brew. No outside food, drinks, or alcohol is permitted.
Individual tickets will NOT be sent in the mail. You will receive a confirmation e-mail upon purchasing. Give your name at gate on June 4th and you will receive the same amount of wrist bands that correspond to your ticket purchase.
There also will be a Special 15th Anniversary Uptown Band customized guitar created by Dave Lewis that will be raffled off during the night!!! All members of The Uptown Band will be signing the guitar!!!
JOIN US as we celebrate The Uptown Band's 15th Anniversary!!
www.theuptownband.com
www.anjoli.com
---
Friday, June 5th, 7pm to 10pm - 4 Play
This is a Free Concert as part of the Apple Dumpling Festival taking place at Truck n Brew.
This band will get your heart pumping no matter what your age!! They play 60's 70's and 80's music and feature a 5 piece band with 2 guitars, bass drums and keyboard. Made up of names you know and love… Flamin' Dick Weatherholtz, Mike Scwartz, Rob Lienti, Bean Sholly and Randy Gartner!
Food trucks will be open at 3:00 and bar will open at 5:00pm.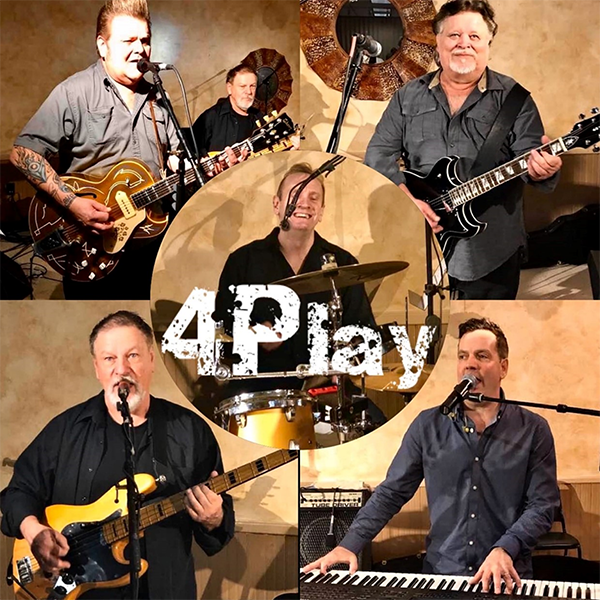 ---